Richard Benjamin Messinger, M.D.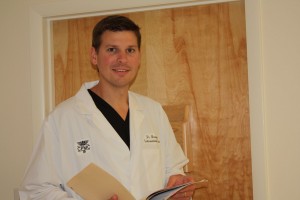 Dr. Richard Messinger is the newest addition to Charlottesville Pain Management Center. He completed his undergraduate studies at Virginia Polytechnic Institute and State University. He then went on to complete his Doctor of Medicine at West Virginia University. He is board certified in Anesthesiology and Pain Management. He did an internship at West Virginia University Hospitals. His residency was done at the Department of Anesthesiology at the University of Virginia Health System, he then followed with his fellowship there in Pain Management.
His honors include:
Alpha Omega Alpha Medical Honor Society
Academic Scholarship to West Virginia University School of Medicine
The Mullholland Society, University of Virginia School of Medicine with an Annual resident teaching award
The American Pain Society, Fundamentals of Pain Medicine: A Primer for Residents and Fellows Scholarship recipient.
Medtronic Neuromodulation Pain Education Fellowship Award Grant reciept.